MONTPELIER — According to state officials, vaccination rollout continues to take shape in the Green Mountain State as COVID-19 cases continue to climb, albeit at a slower pace than they have.
Officials also revealed a new, more infectious strain of COVID-19 had been found on Vermont's borders, while health officials rebuked suggestions existing vaccines be administered only as a single dose.
Here's what you need to know from Tuesday's gubernatorial press conference.
Officials expect a new, more infectious strain of COVID-19 to eventually make its way into Vermont
Originally observed in the United Kingdom, a more infectious strain of COVID-19 known as "B117" has, in recent weeks, appeared as far away as South Korea and as close as New York. On Monday, health officials in the Empire State announced the strain had been found as far north as Saratoga Springs.
While the strain isn't known to cause a more severe illness than the original strain of COVID-19 first observed in Vermont in March, the strain is considered more infectious and more easily spread.
With the first cases of a more infectious COVID-19 sitting within an hour's drive of the Vermont border, Vermont's health commissioner, Dr. Mark Levine, told reporters he "fully expects" the new strain to begin turning up in the Green Mountain State.
"We have not seen this variant in Vermont yet, but I fully expect we will," Levine said, "especially in light of the news yesterday of a case in Saratoga Springs, New York."
According to Levine, Vermont was sending regular samples of COVID-19 tests to the Centers for Disease Control and Prevention to test for the new strain of COVID-19.
"Should it increase in prevalence in the US, it would mean we would have to redouble our efforts to keep distanced and masked, and that more of the population may need medical care," Levine said. "Also, it may mean more of the population may need to be vaccinated."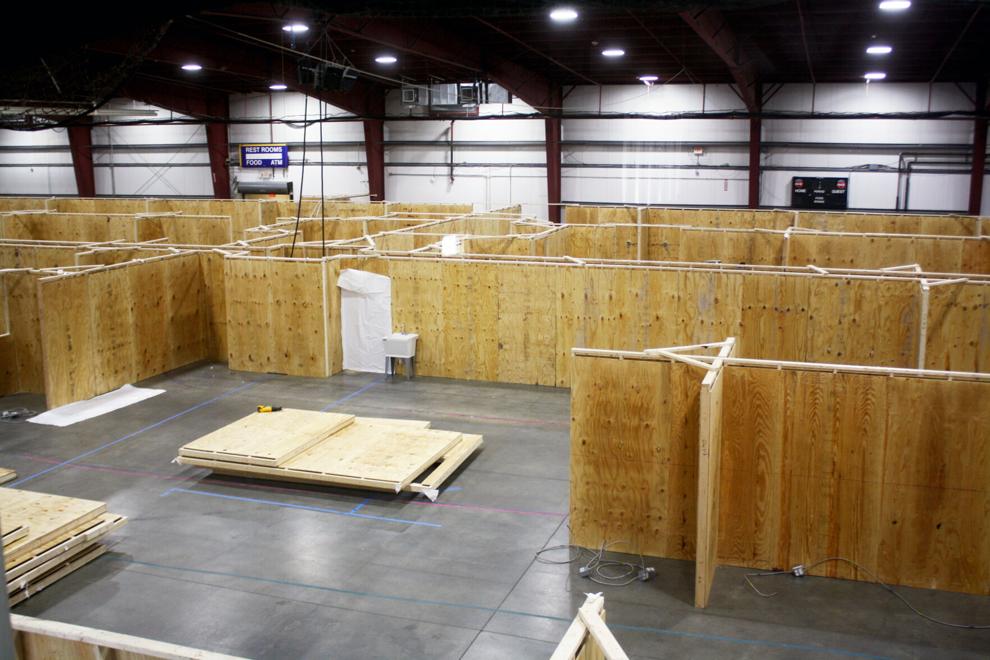 Cases are rising again, but it's too soon to tell whether that's due to holiday travel
According to modeling presented by Vermont's financial regulation commissioner, Michael Pieciak, cases of COVID-19 in Vermont appeared to be growing alongside a climbing number of cases recorded in the wider Northeastern U.S.
Between the last week of December and first week of January, the weekly average number of cases within what the state considers its "nearby region" — New England, New York and Quebec — climbed more than 20%.
Hospitalizations within the region had nearly doubled since the beginning of December, according to Pieciak, and, within Vermont, a weekly average in reported cases had returned to the higher numbers Vermont saw with a late November surge in 2020.
How many of those cases were attributed to holiday travel was, according to Pieciak, still an open question at this point.
"It's too early to know the full impact of the holidays and those who may have traveled through that period," Pieciak said. "We'll need to keep this in mind and avoid making conclusions until the data becomes more certain."
Data showed holiday travel near the end of 2020 was far from the volume reported during the holiday season in 2019, but, according to Pieciak, Vermont saw more out of state travel during the 2020 season than at any other point in the pandemic.
Pieciak said current projections showed Vermont's hospitals should still be able manage an influx of COVID-19 patients should cases continue to climb due to holiday travel.
In the meantime, officials urged Vermonters who may have traveled over the holidays or celebrated with other households to seek out testing for COVID-19.
"The more we can test now and the more we can then prevent the virus from being transmitted… the more we can reduce the activity of the virus in the state, while at the same time providing more and more doses of the vaccine to Vermonters over the winter and over the spring," Levine said.
Vermont health officials also warned against relying solely on a single dose of vaccine for the time beingLevine advised against administering only a single dose of a COVID-19 vaccine, a step some have suggested elsewhere to circulate more initial vaccinations against COVID-19 despite protests from public health officials.
Calling it an "off-label use" of the vaccine, Levine said current research only supported administering both vaccines currently available in Vermont as two-dose vaccines.
"This would be off label use, a protocol that none of the studies have looked into and potentially undermines the efficacy of the vaccine," Levine said.
Both vaccines currently approved for emergency use in the U.S. — one from Pfizer and another from Moderna — currently require a second dose to be administered weeks after the first, according to the Food and Drug Administration.
Delaying the second dose for either vaccine, a step the United Kingdom has said it would be taking, has not been tested in trials and, according to public health experts, could risk undermining either vaccine.
As vaccines requiring two doses spaced only weeks apart, the Pfizer and Moderna vaccine were proven during trials to be 90% and 95% effective, respectively.
Within the U.S., high-ranking public health experts, like the National Institute for Allergy and Infectious Diseases' Anthony Fauci, have recommended vaccines still be administered with two doses, citing a lack of research supporting using only one dose of a vaccine.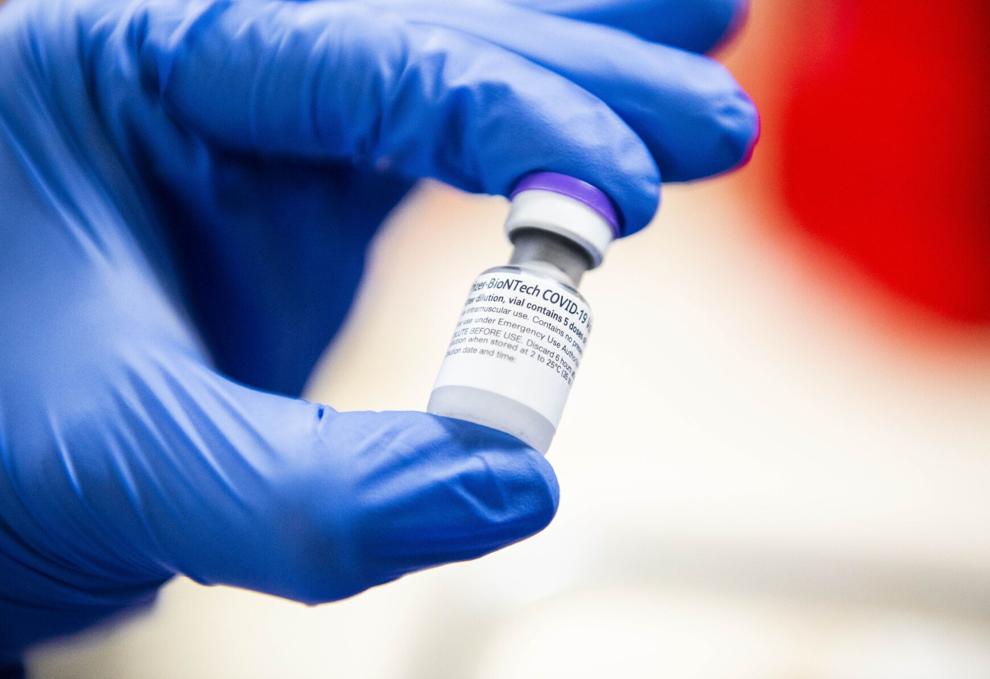 State officials are continuing to iron out details on the next phase of vaccinations within Vermont
According to Vermont's health commissioner, the state's vaccination commission issued recommendations tracking closely to a rollout plan previously hinted at by state officials.
Those recommendations, Levine said, favored banding Vermonters into vaccination groups according to age, starting with Vermonters aged 75 years old or older, and then moving on to Vermonters between the ages of 65 and 74 years old.
Vermonters with chronic medical conditions putting them at a greater risk of a more severe COVID-19 related illness would also be prioritized, though state officials were still defining what medical conditions would be considered.
As of Tuesday, more than 17,000 of the 30,000 vaccine doses currently available in Vermont have been administered to Vermonters, according to state officials.
Starting this week, some Vermonters would be receiving their second dose of a COVID-19 vaccine.