While schools across the state have shuttered their doors due to the COVID-19 outbreak, the Colchester School District (CSD) buses are still running. Instead of transporting students however, they're delivering school lunches.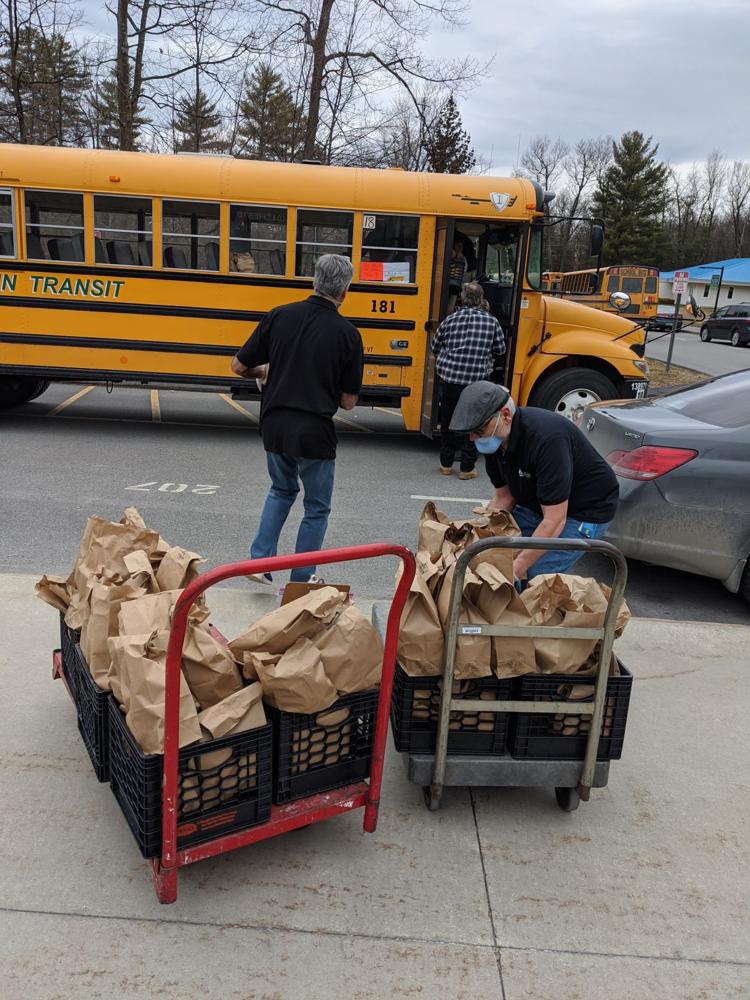 On March 15, Governor Phil Scott ordered the closure of all schools and cancellation of all school related activities no later than March 18 to last until April 6, pending reevaluation. Under the directive, continuing to provide food and special needs service for children is considered essential to maintain in school districts.
In Colchester, the district sends out "Food Buses," as many have deemed them, on their regular routes to meet kids where they normally wait for the bus. There are five additional stationary locations for pick-up and drop-off. 
Each "Food Bus" is packed with classic brown lunch bags containing two meals: lunch and breakfast for the next day. Ten regular bus drivers take the wheel accompanied by at least two "runners" per bus—teachers, support staff, paraprofessionals and other volunteers—who run the meals to each stop on the route. 
Superintendent Amy Minor said she's always known how dedicated the CSD staff and families are, but was overcome with the outpouring of support and positive feedback for the meals program. "When you see custodians, maintenance workers, support staff stuffing lunch bags every morning it warms your heart," she said. "We've really come together as a community to feed our children."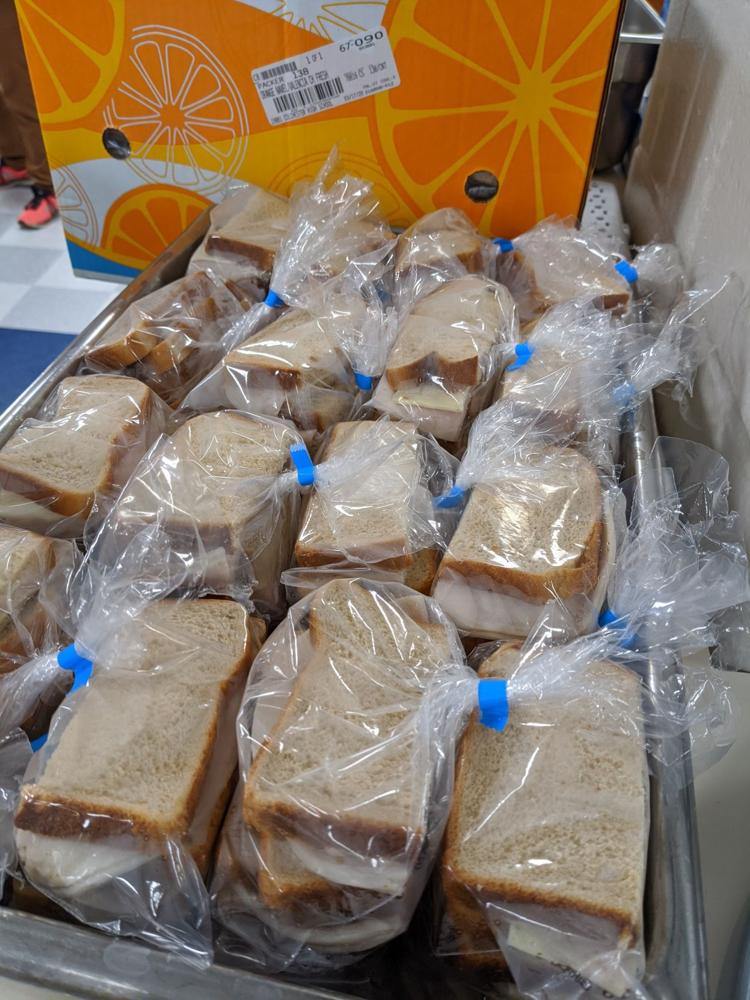 To run the program, the district uses about 15 food service workers, eight to 10 employees to bag lunches, 10 regular bus drivers and another 20 employees as food runners.
On average, the CSD is packing 750 meal bags every day, at about 1,500 meals including lunch and breakfast.
"It's an enormous undertaking and to see people stepping up left and right is inspiring," said Meghan Baule, Communication Specialist and Executive Assistant to the Superintendent, who has been coordinating the program. She's heard from families that going to meet the "Food Bus" is the highlight of their day, as kids often see familiar faces in their normal bus driver and the volunteer runners.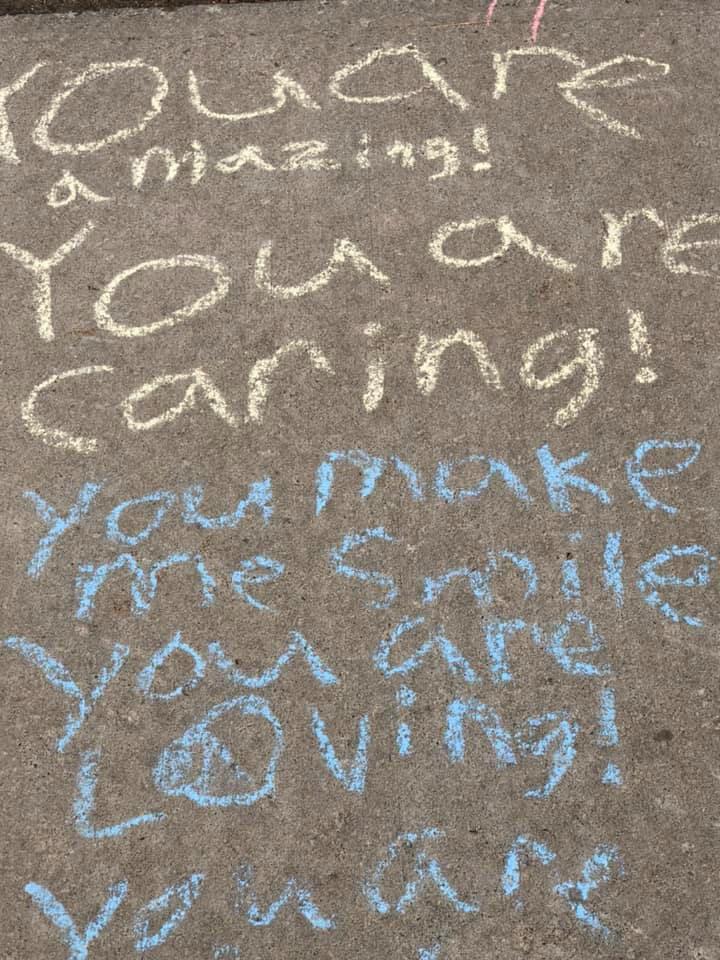 "It is critical as a school, we want students to still feel connected to teachers," said Minor, noting her concern about students or families who feel isolated. With that said, Minor emphasized that the district is "encouraging families to follow social distancing standards when the bus pulls up," she said. Social distancing standards ask people to stay six feet apart, about the length of a three person couch or bed.
Two variables Minor is monitoring as things continue to change are food availability and staffing. Currently, Minor said she has access to enough food through vendors and enough staff to continue the program. However, if staff get sick or vendors cease operations, she wonders if the district will come to a point where they are not able to provide the same level of service.
"We will continue as long as we can," she said.